Alphonso Brown was born and reared in Rantowles, South Carolina, a rural area about 12 miles South of Charleston.  He graduated from Baptist Hill High School. He received a BS Degree from S. C. State University in Music and a Masters Degree from Southern Illinois University. Other Graduate studies in music were done at The University of SC, Charleston University, and The Citadel.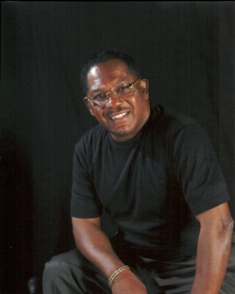 Professional memberships and affiliations includes: SC Band Directors Association, SC Music Educators Association, National Educators Association, Former member and one of the choral director of The Choraliers Music Club Inc., Omega Psi Phi Fraternity Inc., Former violinist with The Charleston Symphony Orchestra, The American Hymn Society, and the American Guild of Organist. He is a member and the organist/choirmaster of Mt. Zion A.M.E. Church in Charleston. The concert choir participates in many community events in the Southeast including being an annual participant in the Piccolo Spoleto Festival of Churches, doing an all Negro Spiritual Concert.  In addition to their annual concerts, every other year the Choir performs the Dubois' "Seven Last Words of Christ, and at Christmas for their Candlelight Service they perform several selections from Handel's Messiah. He organized the Mt Zion Spiritual Singers which has been dubbed by Spoleto as their "Annual Premier Performance" for their renditions of the ol d unarranged Negro Spirituals in their production of "Camp Meeting."  The Spiritual Singers perform extensively over the South East at colleges, concert halls, and churches, Fortune 500 convention and the Kellogg Foundation convention. Several television productions which includes a documentary for the Australian Television Network, and The Porgy and Bess documentary "An American Dream."   They represented South Carolina at the State Capital when the Spirituals were proclaimed as the official State Songs.
Mr. Brown is a licensed tour guide for the City of Charleston and own and operates Gullah Tours. He is the author of one of The History Press best seller, A Gullah to Guide Charleston. He is a lecturer on the Gullah language and Black History of Charleston. He has given lectures and Gullah presentation for students from North Carolina A & T College, National Association of Substance and Drug Abuse Commission, Charleston Nurses Association, The Medical University Minority Program, The 1993 Annual Meeting of the Seventh Episcopal District of the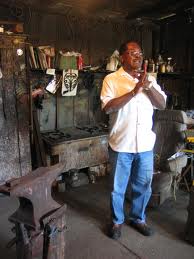 South Carolina A. M. E. Church Lay Organization, Kenyon College in Ohio, The University of College Designer Association, Delta Sigma Theta Sorority of Chapel Hill. N. C., Bell South, The Smithsonian Anacostia Museum, and many other organizations. He has been a guest on the talk show "Question of the Day," KQXL in Baton Rouge. LA., The Michael Feldman's radio talk show, and numerous radio and television appearances.
Mr. Brown's Gullah Tours was featured in the May 1993 issue of the Charleston Magazine, in the February 1995 edition of Southern Living Magazine, The January l996 edition of Readers Digest, in Charles Kuralt's bestseller, America, Bert Wolf television special of Charleston, Southern Living Presents on Turner South Television Network, October 2009 edition of Southern magazine for one of the top five tours in Charleston, South Carolina PBS specials, and B. Smith with Style are just a few of the many television and newspaper/magazine articles. He is a recipient of the very prestigious, "Three Sisters Award," and was recently recognized at one of South Carolina State University Stellar Alumni.  His website is www.gullahtours.com.
Mr. Brown is a retired Band Director from The Charleston County School District where he worked at Rivers High/Middle School for many years. He and his late wife, Laquines, are the proud parents of three sons: Howard, Terrence, and Joel, three daughters-in-law, and presently, eight grandchildren.